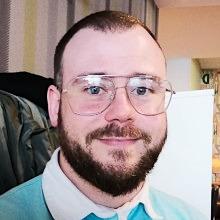 Carl is an experienced youth development practitioner and has led several overseas projects supporting vulnerable children and adults in the global south.
He also has 7 years' experience training volunteers and staff members to effectively work cross culturally and how to run meaningful, sustainable youth development projects in developing countries.
More recently, Carl has been working as a facilitator and mentor to young people in East Sussex, specialising in Careers Information, Advice and Guidance.
This has enabled him to work closely with pupil referral units, foster families, residential children's homes, and the youth offending team. This has given him extensive insight into the complex barriers faced by young people and the challenging roles of social care staff.
Carl is passionate about CPD and uses his diverse experience to support, develop and build the capacity of other professionals.
Carl will be delivering training and advice to our clients on Education, Training and Employment options especially around looked after children and care leavers as well as in young people and Sexual Health.