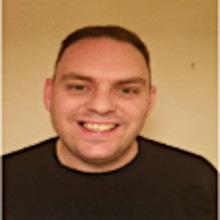 Associate Trainer/Fostering
I'm proud to say that my husband and I have been fostering for nine years so far. In that time we have cared for over 20 children for various lengths of time but we have had two placed with us permanently, who are still in our care. In this time I've gained experience of a range of children and have looked after children of different genders, with varying learning and social needs, ethnicities and sexualities and of course I have experience of many attachment issues and how they can impact on behaviour.
I have been a Hub Home Carer as part of The Fostering Networks' Mockingbird Family Model and now I am a Coordinator overseeing five hub homes and their constellations and rolling out more. I also deliver training for The Fostering Network and have represented them at meetings with influencers such as the MP for Childrens and Families.
My previous work at YMCA Training, gave me a vast experience of working with others at all levels. I have trained unemployed people to help build confidence and gain employment, I have managed a national team delivering a range of apprenticeships including Childcare, Elderly Care and Business.
I have delivered Diplomas and Apprenticeships in Childcare upto level 3, Management, Retail, Customer Services and Business Administration. I also deliver lots of training to foster carers including Men who Foster, Contact and Mentoring and Mindfulness. At university I wrote an intercultural training scheme for overseas students to understand the specifics of British University life. Recently I have been training as a counsellor and volunteer at a local charity counselling clients through a range of life situations.
Fun fact about me; I decided that I wanted to be trainer since the day I saw the episode of the office where David Brent hijacks the training. I thought it looked fun and it has been.