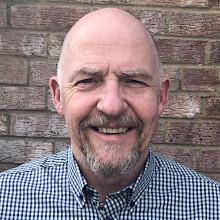 A Nutritionist with over 20 years' experience, I have been working with adults with learning disabilities and autism before my current role in a Children's Home located in Sussex.
With my first degree in Management and Systems and specialising in Health Systems, my Post Graduate Degree in Nutrition, physical activity, and public health.
I combined my systems learning with Nutrition and Public Health to view all aspects of health and behaviour in a holistic way for children, young people and Adults.
An accomplished speaker on various Topics over several years, I am constantly updating my knowledge using the most recent research and current thinking.
I consider myself a messenger, breaking down vast quantities of sometimes conflicting information into manageable and easy to understand bitesize pieces.
This helps otherwise busy staff working in the Care or other Industries, understand how diet, nutrition, physical activity, lifestyle, or even just behavioural changes, on ourselves or those we care for, can (ideally) positively impact us to make days better and lives more fulfilling.
A proud father of three and Grandfather of two, I currently reside in Hove having moved here, from the West Country, as the first lockdown started.
I will be delivering courses in Food, Nutrition, Health, Communicable diseases and Conditions on ADHA and Autism for Freedom Training and Consultancy Ltd.