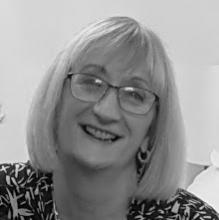 Associate Trainer/AQA Assessor
I have always been interested in how children and people develop and learn. My particular focus relates to those who have suffered adverse experiences affecting how they progress and acquire the important abilities to enhance their quality of life and build and develop everyday life skills.
My first career was as a secretary; the most interesting of my roles in this capacity being for the British Army of the Rhine and RAF Germany. I then qualified as a Montessori teacher and ran a preschool nurture group for several years supporting children with a range of issues. I was one of the first candidates in the country to gain my NVQ level 3 in Child Care and Education. From here I gained my Assessing and Quality Assurance qualifications and joined what was Eastbourne College of Arts and Technology, now East Sussex College as an Assessor. This led on to gaining a Degree in Education. My roles were firstly a lecturer in Health Social Care and Early Years then Curriculum Leader then promotion to Head of Health, Social Care and Early Years. I have also taught on the Certificate in Education Programme as well as the AET qualification.
I taught all levels up to A level standard. This has included setting up programmes for young parents as well young people on vocational courses splitting their time between school and college. I have written exam papers for early years qualifications for a large examining board.
I was approached by a national children's home company to take up a role in overseeing the education of their young people as well as staff training. It was here that I realised the potential of the AQA Unit Awards in supporting young people. At this juncture I developed a highly successful Life Skills Programme for them.
In 2010 I formed my Company, Next Steps Life Skills and Training. I now support many Children's Homes and Fostering companies in the provision of AQA Unit Awards to promote life skills, education, hobbies and working towards independence. I am also the Lead Internal Quality Assurance Assessor for a range of qualifications for a national children's home company.