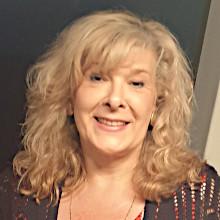 In her earlier life, Sue spent 25 years in advertising and marketing with the Daily and Sunday Express, Sunday Telegraph, London Evening Standard, BAA, United Airlines and various local authorities and colleges.
Moving from London to Sussex brought many exciting changes with it, including fostering, counselling, retirement home management and lots of work with youngsters. After training in counselling and NLP, Sue reskilled further and currently teaches English (CELTA/TEFL) as a foreign language with students aged from 8–66 years old, based in this country and abroad.
With many years of experience as a foster parent, both long and short-term, Sue fully understands the often-intense challenges, frustrations and joys that fostering can bring with it. She's also acutely aware that if we are to truly value and champion our looked-after children then training, support and being current with the ever-changing fostering legislation and laws are all essential tools for every foster carer.
Utilising her Counselling and NLP practitioner skills, Sue spent three fabulous years as a volunteer drop-in worker working with some of the most disadvantaged young people in Eastbourne - helping with issues such as relationships, drugs, sexuality, mental and emotional health, employment, social services, benefits, housing, law and crime.
For five years Sue also ran Sussex Downs Park College Library & Learning Centre, where the team assisted, fortified and organised upwards of 1000 students daily, on an academic and pastoral basis. Additionally, Sue has 25 years' experience hosting and teaching international students - both in London and Eastbourne.
Having graduated in Hotel Management at a young age, this, together with her later acquired Health & Social Care qualifications, led to Sue co-managing a Sussex elderly retirement village with her husband for a while. With over 120 apartments, 150 residents and 50 staff it was a full-on, live-in role.
Wellbeing, safeguarding, training, teaching, empathy, encouragement, tenacity and managing change are all fundamental elements of Sue's various practice and skills.