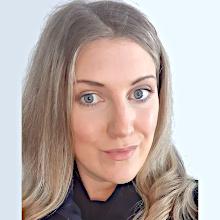 Alice Rothwell is a an experienced HCPC registered Occupational Therapist. She has worked across a range of clinical areas through her role as an Occupational Therapist over the years.
She is motivated and passionate about the role Occupational Therapy has in improving quality of lives and how it can promote positive changes in people and services which she is keen to share through Freedom Training & Consultancy.
Occupational Therapy is a science-based practice, which considers the impact of illness, injury, and disability and how these effect people's ability to engage in their roles, routines, and occupations.
OT's consider factors such as their environment, psychological needs, social need's, cognitive and physical needs and support individuals through interventions and strategies to overcome barriers to living fulfilling and productive lives.
Alice is committed to utilising the principles of Occupational Therapy to promote a holistic approach to well-being and recovery.
She is a director of OccuBeing which uses specialist assessment, intervention, and approaches to facilitate employee health and Well-Being and creating empowering and nurturing work environments.
Alice maintains a clinical caseload within the health and social care and private healthcare sector, assessing and implementing therapeutic plans and interventions from those recovering from serious injury or trauma, and does this to ensure that her skills as a health care professional stay current and are continuously developing.
Alice's work through Freedom training is to bring the unique approach of Occupational Therapy and it's specialist skill set to provide training, workshops and education to service providers on matters such as health, recovery, well-being and culture changes.