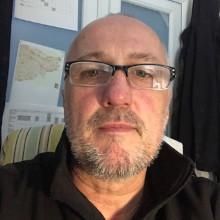 Associate Trainer/Health and Safety
As a L5 qualified Occupational Health and Safety trainer and consultant I can deliver over 150 courses in the private, care and construction industries and have done for over 27 years. I am industry and awarding body approved with assessor with verifier qualifications.
With the black CSCS managers card (construction) and SIA Door supervisor badge, I have industry knowledge and training skills in these sectors. Recently I passed the Fire door inspectors course to compliment my Pat testing – Scaffold inspector – and BAFE fire technician.
I do fire risk assessments and Health & Safety Performance reviews, plus I write the policies to support these inspections.
Our Clients Include - Emirates Airlines – Tottenham Hotspur – HG Walter (supplier to Harrods) – Optimacare – Steller 24/7, Rooks Butchers of Kent and I also deliver secure ambulance training to 2 clients in Mental Health Awareness.
Other audiences include a number of Foster Carers, Residential children's homes, Adult services, Housing and the Maritime Sector establishments.
Enhanced Current DBS.