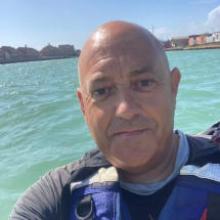 Regulation 44 visitor & Associate Trainer
I have been a manager in Social Care for over 30 years in both the Public and Voluntary Sector.
My career has spanned several service areas including my early career as a residential support worker with Adults with Learning Disabilities and then as a manager of a team providing clubs and activities for children and young people with learning and physical disabilities. I progressed to being a manager in the voluntary sector for Youth Offending Teams including Appropriate Adult and Mentoring services, before qualifying as a Social Worker and moving to the statutory sector for East Sussex County Council, becoming the manager of the Local Youth Crime Prevention Team.
More recently I have worked for West Sussex County Council where my profile of teams managed has now included a Multi-Dimensional Therapeutic Fostering Team, Adoption and Adoption Support Services, Private Fostering, SGO assessment and Support, generic Fostering Teams, Specialised Fostering support services and Kinship and SGO support. This work has enabled my knowledge of Attachment and Early Developmental Trauma to develop widely and inform my practice which in turn has helped to inform practice in my Teams and with Foster Carers, Adopters, Kinship Carers and special Guardians.
I have implemented and facilitated evidenced based programmes in these areas and provided training to staff, Foster Carers, Special Guardians and Adopters and also presented at national forums. I have for the last 4 years Managed a Children with Disabilities Team.
Outside of work I am a keen sailor, have worked as a volunteer Rugby Coach and enjoy life to its full.