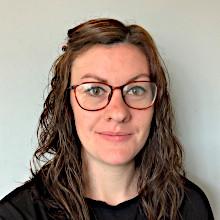 Regulation 44 visitor & Associate Trainer
I am an experienced professional who always strives for excellence in everything that I undertake.
I have over 14 years' experience of working within Residential Children's Homes.
Working in services supporting children and young people with a range of complex and additional needs including supported children and young people with Learning disabilities and difficulties, ASC, ADHD, Attachment, Developmental Trauma, Social Emotional and mental health needs. 
Over the past few years, I have worked within the higher management team as Deputy / support manger, before becoming a Registered Manager of a 4 bedded home.
During my higher management experience in Residential Children's Home, I have been a part of always receiving rating from Ofsted as 'Good' or 'Outstanding'.
My past work experience and training has afforded me the opportunity to develop sound decision-making, leadership, and organisational skills.
One of my most treasured strengths is my ability to inspire the people that I work with for them to achieve their maximum potential.
I strongly believe in the team concept. I believe in shared success as well as individual accountability – because they are the bases on which strong teams are built.
Added to this, I have placed a large focus on Staff training and development to improve the care provided to the highest of levels.