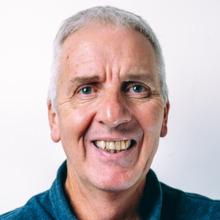 Mental Health First Aider
I have over 40 years' experience in both the public and private sector. I firmly believe in the need to create strong supportive teams with a clear direction and goals. In recent years I have become a strong advocate for the removal of stigma attached to poor mental health in the workplace. I am a Mental Health 1st Aid Instructor, Samaritan Listener and co-host of a Men's MH support group called Mankind
As a Police Officer for 30 years l gained broad experience in a disciplined and pressurised environment. Most of my career was spent within the Operations Department as a Firearms Officer, Weapons Training Instructor and Tactical Advisor. I had a reputation for remaining calm under pressure with the ability to assess risk quickly and react appropriately. During my career I was exposed to stressful and upsetting incidents, one such incident resulted in me being diagnosed with PTSD. I received treatment and returned to operational duties.
Following my retirement in 2007 I worked as the Civil Contingency Officer for Eastbourne Borough Council, producing emergency plans, advising on and testing event plans and representing the organisation on the Local Resilience Forum.
I spent 6 years as a lecturer on a Public Uniformed Services course in Further and Higher education. My specialist areas were Leadership and Teamwork, Command & Control, Discipline and Responding to Major Incidents. I developed a reputation for enabling students to identify their strengths and areas for development, advising and channelling those skills towards a fulfilling career.
As the Operations manager for a local prestigious jewellers I was responsible for the security of the premises, developing response plans, training staff, planning and co ordinating high value outside events.
As Operations Director of The Wellbeing & Performance Company I work to encourage companies to remove the stigma attached to poor mental health and recognise that a mentally healthy workforce is a more productive one.